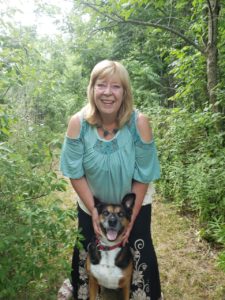 Hi! I'm Hilary!
I was born and raised in England and came to Ontario, Canada looking for adventure. After having children, I was looking for a safe place to raise my family and found Paris, Ontario – "The Prettiest Little Town in Canada". Paris became my home where I lived and worked for the next 25 years of my life. 
Once my children were adults, I was able pursue my dream career of becoming a real estate agent in a town that I knew and loved. I quickly learned more and more about the Paris and surrounding area – from Woodstock, Port Dover, Brantford and beyond – and have had the pleasure of helping clients sell and buy their homes here for almost a decade now. 
Throughout my life, both personal and professional, "Hilary Helps" became my slogan as I believe in helping others inside and outside of my community and providing advice wherever I can. It's a truly wonderful experience to be able to help those around you and learn from our experiences together.
As a real estate agent, I provide a seamless experience through open lines of communication, honesty, and integrity. I also provide access to my team of professionals, house inspectors, mortgage brokers, lawyers, contractors, stagers, appraisers, videographers, photographers, and any one else you may need to make the process easier. I enjoy building relationships with my clients, and understanding what you need and want from your buying or selling experience and doing everything I can to make that happen. Whether you're a first time home buyer, or a mature client looking to downsize and need a realtor to guide you through the competitive and aggressive housing market – let me be the one to help you achieve your goals!
 Contact me today to find out how I can help you!
#hilaryhelps